At 14:00 on December 27th, the 2022 "Voice through China" annual education summit hosted by CCTV was held in Beijing. The conference was held online and offline. Relevant leaders, industry experts, famous scholars, excellent teachers, and media personages attended the education summit. At this summit, Dalian Neusoft University of Information won the honorary title of "Brand University with Comprehensive Strength in 2022".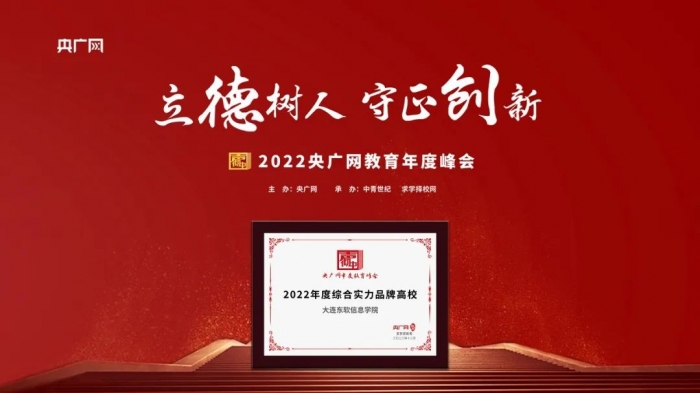 As the annual event of China's education industry, the 2022 "Voice through China" annual education summit of CNR News has received widespread attention and strong support from all sectors of society, relevant leaders in the field of education, and many well-known educational institutions since its launch. With the theme of "establishing morality, cultivating people, keeping integrity and innovation", the conference discussed and exchanged hot topics of general concern to practitioners in the education industry, researchers in the education field, educatees and education policymakers through keynote speeches, high-end interviews, opinion sharing, elite forums and other ways. The Summit shared the views of high-quality education, explored the development path of education in the new era, disseminated advanced teaching concepts, interpreted the annual education development report, and exchanged successful educational experiences.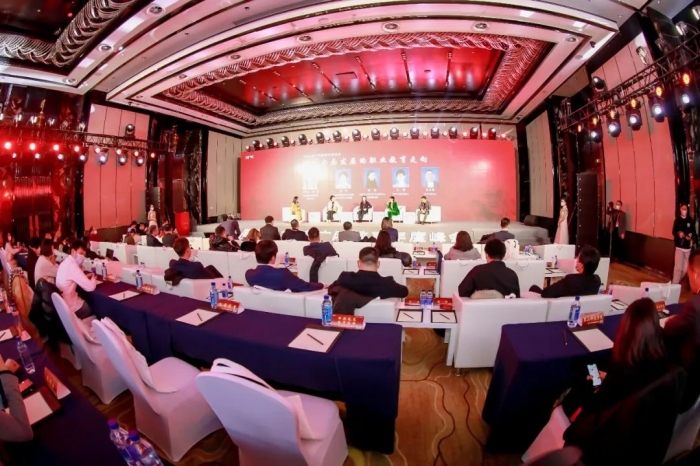 Ren Hao, Deputy Secretary of the Party Committee and Vice President of our university, accepted an online interview on behalf of the school. During the interview, he introduced the development of Dalian Neusoft University of Information, shared the achievements of the school in 2022, and shared the school's characteristic education philosophy and characteristic talent training mode with everyone around the theme of the conference of "cultivating integrity and innovation".