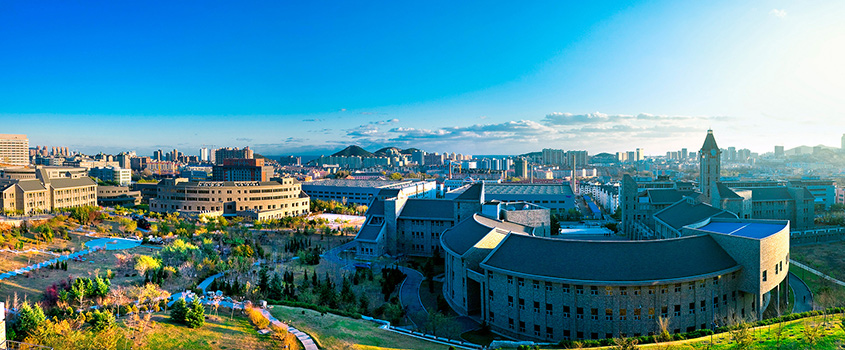 School Orientation
The Orientation of School Running Type: University of Applied Technology
The Orientation of School Running Level
The school focuses on undergraduate education, supplemented by the characteristic higher vocational education, and actively carries out continuing education, international students education and postgraduates education.
Discipline Orientation
Engineering is given the first place, and engineering, management, arts, literature and other disciplines support each other and develop harmoniously.
Cultivation Objectives Orientation
To cultivate high-quality application-oriented senior professionals with social responsibility, innovative spirit, international vision, and strong practical ability.
Service Orientation
Based in Liaoning, facing the whole country, serving IT industry, health industry and related industries.

The Orientation of School Running Goal
To become a characteristic, high-level and entrepreneurial applied technology university.

Educational Concept
Based on the concept of "Empower Students with Innovation Education", the school emphasizes that "the use of knowledge is more important than the possession of knowledge", and continuous innovation is needed to establish and improve the training mode of application-oriented talents with distinctive characteristics. Integrating the latest achievements of international engineering education reform, the school has constructed TOPCARES eight ability index system with DUNI characteristics. In addition to professional ability training, it also emphasizes the cultivation of students' ideological and moral quality, innovation ability, personal professional ability, communication and expression and team cooperation ability.

1. Technical Knowledge and Reasoning;
2. Open Thinking and Innovation;
3. Personal and Professional Skills;
4. Communication and Teamwork;
5. Attitude and Manner;
6. Responsibility;
7. Ethical Values;
8. Social Values Created by Practical Application


Combining the English initials of the above eight abilities, namely "TOPCARES", it reflects the school's greatest care for students. It creates the value of students by promoting the comprehensive and coordinated development of students' knowledge, ability and quality, and creates social values through students' future contribution to society, so as to realize the value of the school.