On the afternoon of June 10, 2022, the graduation ceremony for international students of the 2019 level logistics engineering degree project of Dalian Neusoft Univerisity of Information-Russian Jiaotong University was held online. Guo Quan, President of our school, attended the ceremony and gave his best wishes to the students at the graduation ceremony. 12 Russian students participated online.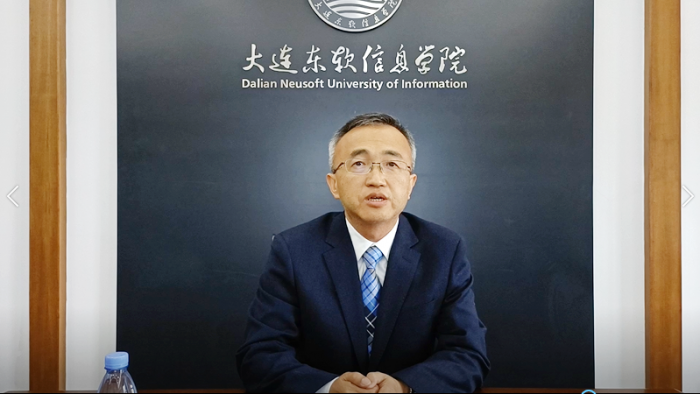 President Guo Quan said that although it was impossible to communicate face to face, the students performed well in their studies, actively participated in exchanges and activities through online forms, and won awards and honors in various provincial competitions. It's a pity that we can't communicate with the students face to face due to the epidemic situation. In the future, you are always welcome to return to your alma mater with your family and friends to see the beautiful campus, beautiful Dalian, and taste the school canteen and local Chinese food in Dalian. The school always welcomes students! At the end of the ceremony, President Guo Quan once again expressed his congratulations on the successful completion of the 2019 Russian Jiaotong University project.
Later, Sun Dongshi, vice Dean of the School of Information and Business Management, and the relevant teachers of the International Education Institute sent deep wishes and messages to the international students. All the foreign students at the 2019 Russian Jiao Tong University expressed their gratitude to the school leaders, professional teachers and relevant management teachers in proficient Chinese. Rong Yidan, Dean of the International Education Institute, presents the school logo and souvenirs to the international students on behalf of the school, and sends sincere wishes and good wishes again! After the graduation ceremony, these students will return to the Russian Jiaotong University to continue their study in the last year of the cooperation project.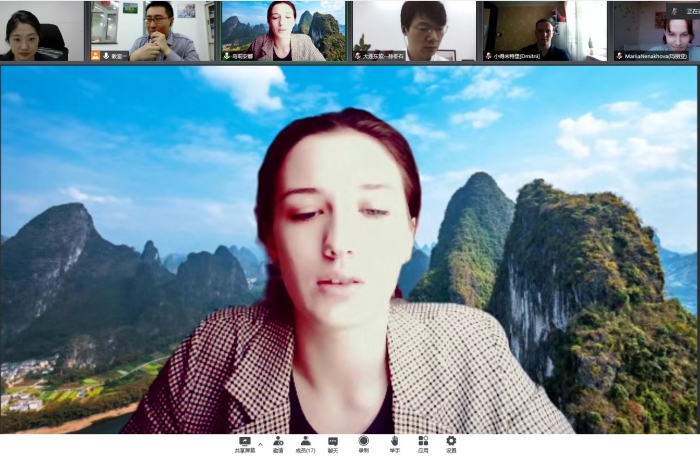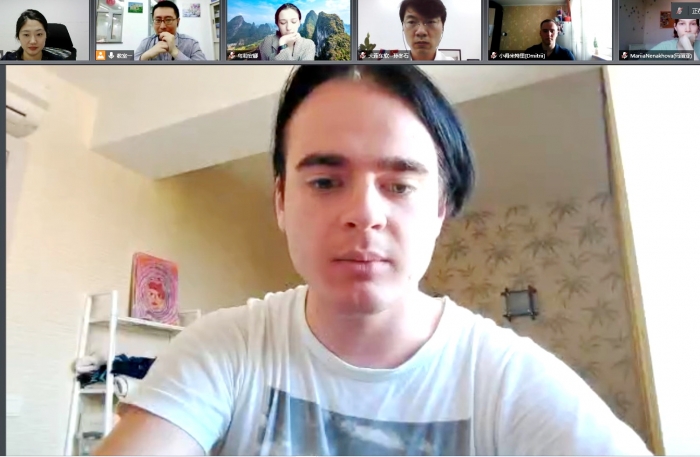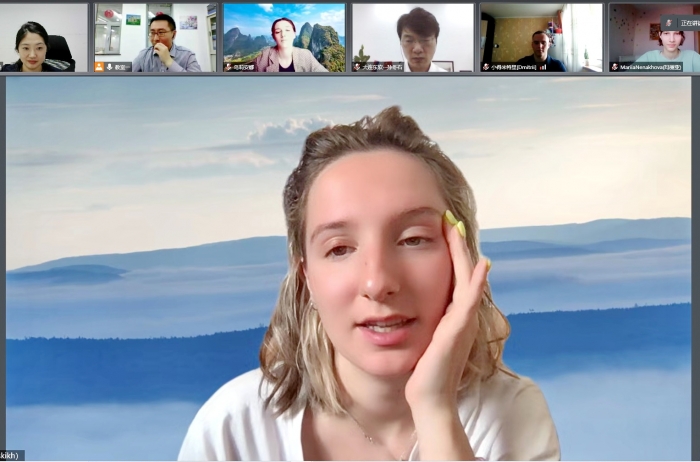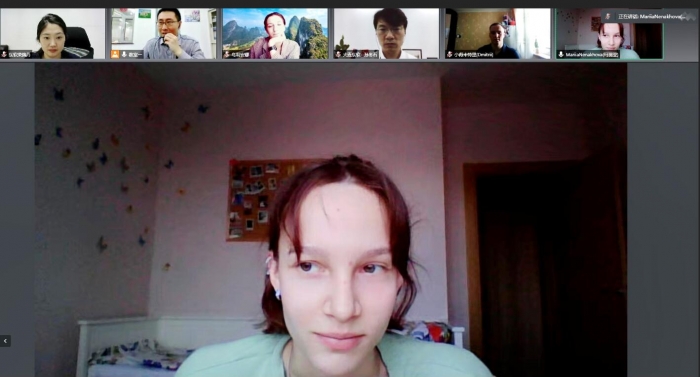 The representatives of international students expressed their heartfelt thanks and sincere wishes to their alma mater, the thesis instructors of their major departments, and the teachers in charge of communication and coordination at the school of International Education!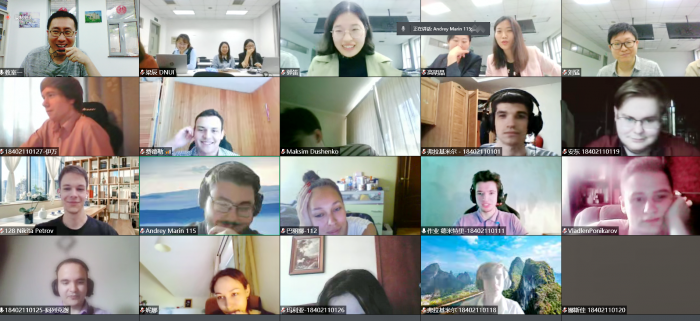 Since the cooperation between our university and the Russian Jiaotong University based on the joint education project of logistics engineering double certificates in 2012, 140 students from the University have come to Neusoft to learn professional knowledge, Chinese and experience cross-cultural learning life. The sophomores and juniors of Russian diplomatic college students in this project studied the logistics engineering major of our university. After the completion of the major Neusoft courses, they returned to the University to complete their last year of study. Through the defense of the two universities, they obtained the degrees and diplomas of Russian Jiaotong University and Dalian Neusoft Information College.